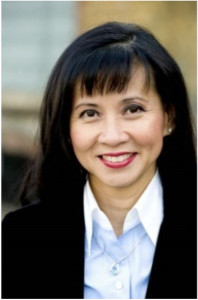 UCBA is proud to sponsor and welcome Doreen Tho, M.B.A. to the University of Chicago!
If you could do or be anything, what would you be? Are you clear on how your current experience is helping you reach your career goals better and faster? As Ph.D. students and post-docs conducting research in such an intellectually demanding environment, we often acquire tunnel vision and forget why we came here in the first place. Before you know it, you have completed your degree or fellowship, and look up to realize that, despite your academic accomplishments, you are in fact ill-prepared for the world beyond. If you are ready to gain clarity on your purpose beyond the bench, and tailor your graduate experience such that it will yield the career that will satisfy you most, this event is for you! Doreen Tho, M.B.A., is a highly skilled industry professional who focuses on innovative thinking to reform companies from the inside out. Her proven track record speaks to her expertise in optimizing success, and her highly inspirational ideas will reform you too! Come, and learn to map your path at the University of Chicago so that it makes sense to future YOU envision.
Seminar: Who am I?—Define your future to create a meaningful present.
Thursday, May 21st
12:00-1:00pm
BSLC 115 Auditorium
Industry titan Doreen Tho demonstrates how to think innovatively about one's self to ensure a bright future for any career track.
Workshop: Strategic self-­branding: an innovative approach to defining your career path.
Thursday, May 21st 
3:30-5:00pm
BSLC 205
Limited seats available! Please register here: http://ucba.eventbrite.com
Doreen Tho, M.B.A, is an expert and leader in innovation, marketing, strategy, and process re-engineering initiatives for global healthcare, electronics, telecommunications, and high-tech industries. Recent past positions include Director of Innovation Strategies at Hospira (now Pfizer), and Director of Marketing at Abbott. Doreen has a proven track record of top line growth, profitability improvement, and product development for developed and emerging markets. Currently, Doreen has left the industry to pursue her newest passion as a green energy entrepreneur.