Here is all the info you need about the first event in our Biological Sciences Networking Series (BSNS).
NETWORKING 101
Workshop hosted by Mike Tessel, Ph.D.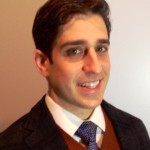 Assistant Director of Graduate Career Development
Graduate Student Affairs (GSA) – University of Chicago
Tuesday, Oct 7th – 4:30pm
KCBD 1103
There will also be a free giveaway to two attendees – free business cards and a UChicago padfolio!!
Networking reception to follow – practice your networking skills!
Food and drinks will be served.
Networking 101 will focus on the basics of networking including best practices in different scenarios.  This workshop will help you maximize the utility of networking events, conferences, and social media to establish relationships with people who have similar professional interests.
All students, postdocs, faculty, and staff are welcome!
Please RSVP at http://goo.gl/forms/KgbhcIrVRM