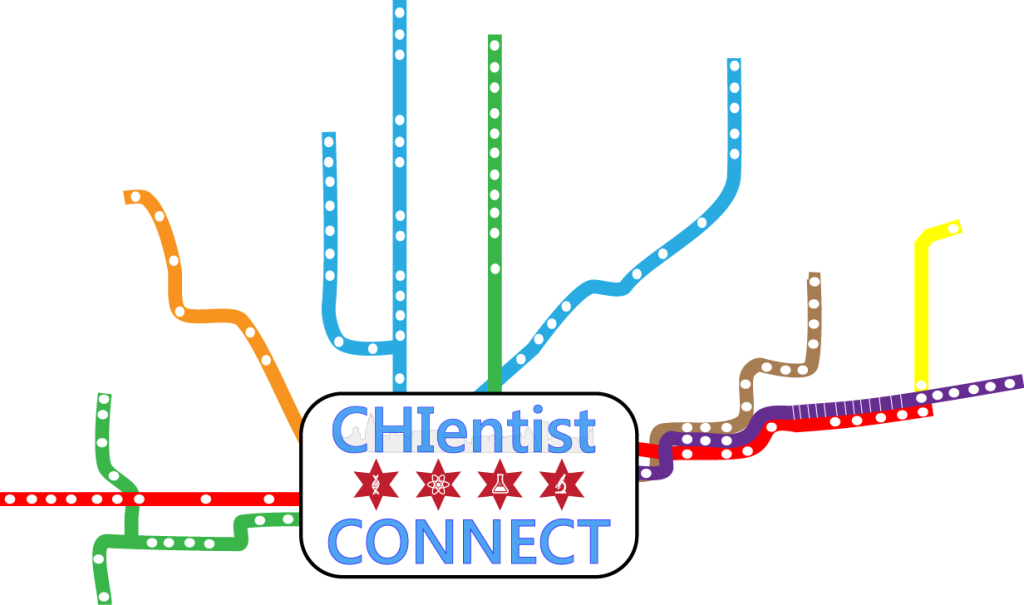 UCBA is excited to introduce the CHIentist group initiative and advertise the inaugural CHIentist Connect Happy Hour!
CHIentist is a student and postdoctoral fellow led initiative which seeks to create a sense of community and build new connections among life scientists in the Chicago area. Our organizers include representatives from the University of Chicago, Northwestern University and University of Illinois at Chicago. We aim to provide a means for Chicago scientists in academia, as well as industry, to meet, connect and communicate with one another on a regular basis. By providing a platform for virtual and in-person networking opportunities, we hope to strengthen the local life science community, thereby further solidifying the City of Chicago as a major biomedical hub and superior center for science and innovation. 
The very first CHIentist Connect Happy Hour will be taking place on Wednesday September 10th from 6-8pm at the D4 Irish Pub & Cafe near Northwestern's downtown Chicago campus. All attendees will be be responsible for their individual tabs, however there is a 20% discount on all food and beverages for Northwestern and University of Chicago students. 
Please RSVP by Monday September 8th if you are interested in attending the happy hour event. Follow this Eventbrite link to RSVP: https://www.eventbrite.com/e/chientist-connect-tickets-12601382073
CHIentist is looking forward to expanding its member base and getting valuable professional connections off the ground. To get involved with the CHIentist community and to make sure you hear about all of our future events, you can join the CHIentist LinkedIn group by following this link: https://www.linkedin.com/groups/CHIentist-6732945/about
We look forward to seeing you all at the happy hour!